The Essentials Of Luxury Accommodation
What does luxury really mean when we refer to accommodation? The term is thrown around so frequently, to describe a variety of types of accommodation – from Hotels to B & B's. Traditional luxury accommodation, particularly in 4 or 5 star hotels is synonymous with high thread count, a king size bed, service at the touch of a button, and a complimentary hamper or bottle of champagne. But this is not everyone's definition or requirement for luxury.
There is a growing demographic of people who want holiday experiences that contribute to health and wellbeing. They are after relaxation and an escape from their everyday life, full of demanding and stressful work and family commitments. These people are looking for specific qualities and experiences. They seek out spa experiences, nature, and health related activities like body therapies, day spas, yoga and meditation. The luxury these people seek, when they search for luxury accommodation may be completely different from what we associate with a five star luxury hotel.
Beautiful Surroundings

Accommodation that creates a peaceful and relaxing setting beyond the ordinary, is luxury. This includes sensitively designed accommodation that is uplifting and incorporates elements of the natural landscape. Spaces that bring nature inside, with large windows, expansive views and beautiful gardens.
Fully Equipped Kitchen
Those looking for a rejuvenating, healthy holiday may enjoy cooking for themselves. A modern, fully equipped kitchen, with all utensils, quality pots and pan and appliances and even a kitchen garden or orchard are all luxury for the healthy eater and budding foodie looking for accommodation.
Accommodation With Spa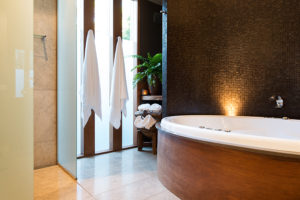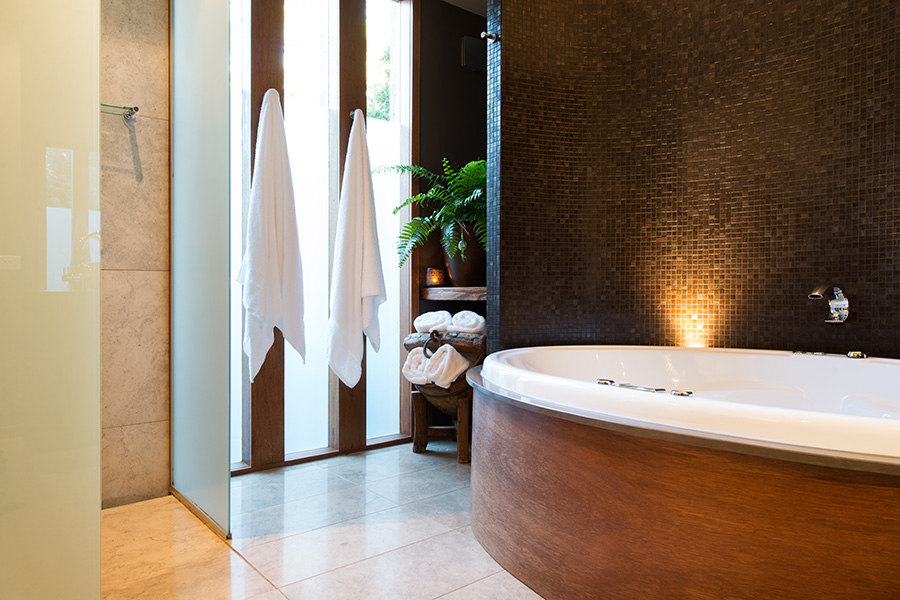 Accommodation that provides opportunities for relaxation on site, provides visitors with more choice and opportunities to experience peace and relaxation in their own way, in absolute privacy. While it is not uncommon to find accommodation with a spa, luxury accommodation provides visitors with a spa experience they would not normally experience at home. This type of luxury spa accommodation offers hotel-style sized hydro spas, big enough for two people and situated within a beautiful space offering hours of private bathing.
Mineral Springs, Day Spas & Yoga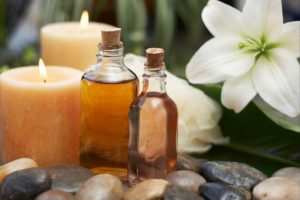 For those seeking access to a range of relaxation options, finding accommodation that is centrally located and in walking distance of day spas, or a yoga or meditation class is an absolute luxury. Settling into a routine that involves walking, rather than driving long distances, allows time to think and move at a slower pace than much of the usual hectic pace of everyday life.
Hepburn Springs – A Destination For Health & Wellness
Hepburn Springs is located within gentle hills and volcanic rocks, just over an hours drive from Melbourne. Hepburn Springs is considered Australia's spa capital and together with Daylesford is a hub for people seeking a healthy, rejuvenating holiday.
The elements that define Hepburn Springs luxury accommodation provide the highest quality accessories and comforts in beautiful surroundings, but also support access to the many local relaxation therapies and experiences in the area.
Many visitors wish to sample the famous ancient mineral waters that flow through Hepburn Mineral Springs Reserve. Water can be collected from a number of taps located in the historic reserve.
Hepburn Bathhouse, located within the reserve, is a state of the art contemporary building, with a choice of bathing pools and luxurious body therapies, treatments and massages. There are also a number of other day spas, centrally located in Hepburn Springs, offering high quality massage and beauty treatments. Visitors can stroll through the reserve, fill their water bottle, visit the Bathhouse daily for bathing, and enjoy day spa treatments a few moments from their accommodation.
For more details about what to do in Hepburn Springs see our reviews page. To book Hepburn Springs luxury accommodation close to Hepburn Mineral Springs Reserve, Hepburn Bathhouse and day spas, see the three beautiful properties at Hepburn Spa Pavilions.
Hepburn Spa Pavilions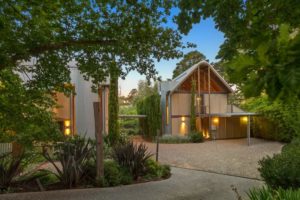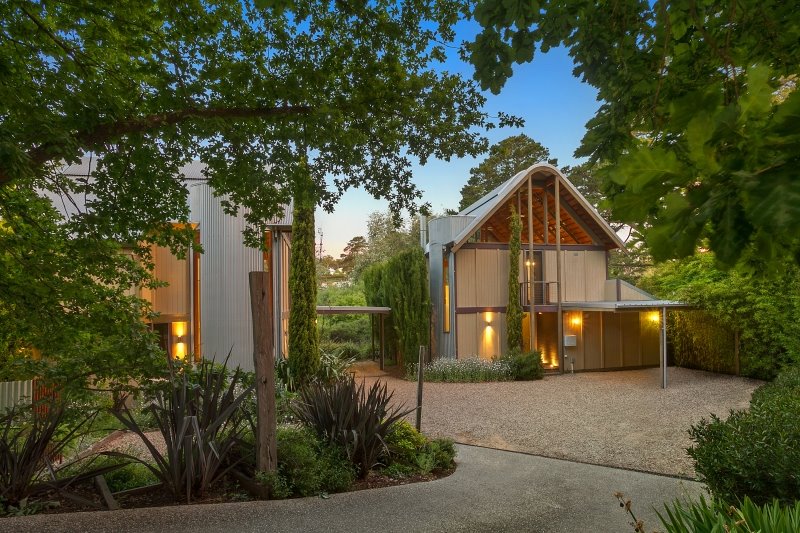 If you are looking for a holiday to rejuvenate and devote some time to caring for yourself, Hepburn Spa Pavilions in Hepburn Springs is the perfect luxury accommodation for a wellness retreat. People come all year round to sample the mineral waters, and enjoy the relaxed and bohemian vibe of this historic township. Hepburn Spa Pavilions are located in central Hepburn  Springs, adjacent to the Mineral Springs Reserve and in walking distance of all the major day spas, restaurants and essentials. Hepburn Spa Pavilions are an award winning luxury accommodation location, offering beautiful architect designed living, huge double hydro spas, views to nature, original artworks, and luxury accessories. For more information about Saffron, Horizon or Kookaburra Ridge, contact us.